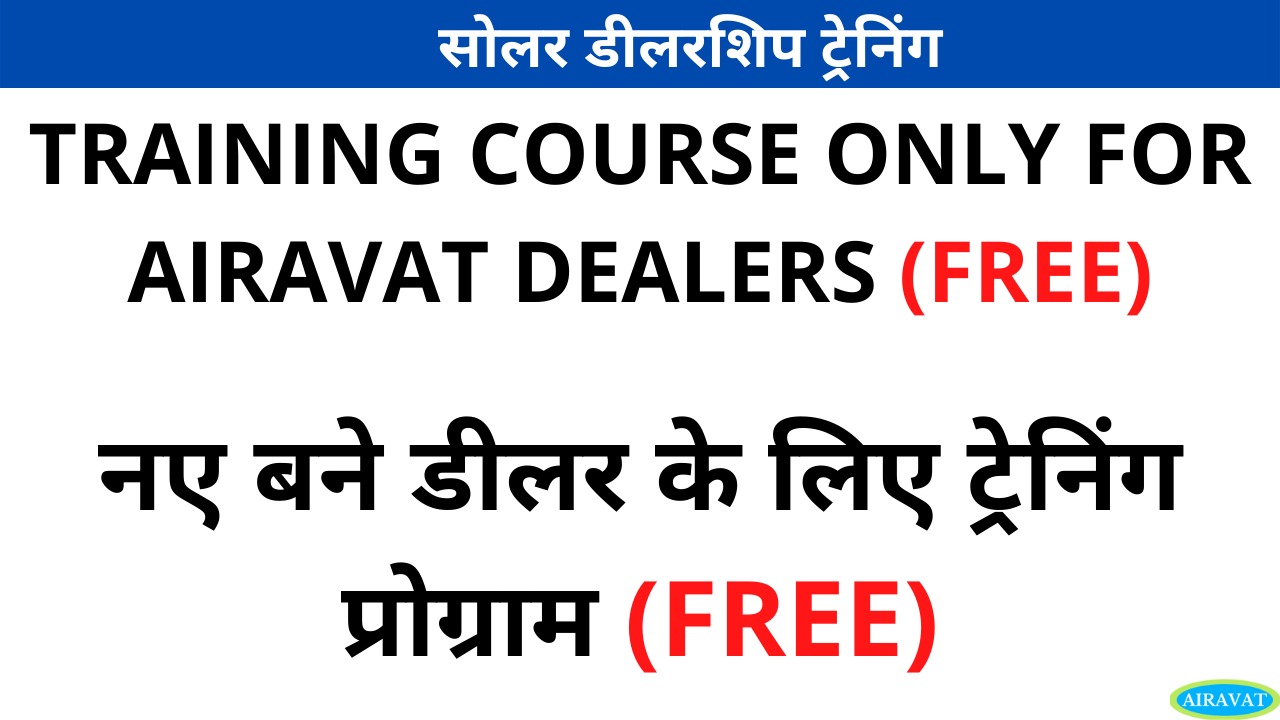 About Course
TRAINING PROGRAM FOR DEALERS – FREE
TRAINING COURSE ON
1. Solar Retail Products
2. How to handle customers
3. Product pricing & Dealer Margins
4. Income in the solar business
5. Solar stock, How to decide
6. Technical knowledge of solar products
7. Warranty and installation-related knowledge
8. How to start marketing your solar business
What Will You Learn?
You'll learn all about the solar business
Course Curriculum
Start New Business
How to Start Solar Businesss Training Introduction

सोलर रीटेल बिज़नेस में ऑफ़-ग्रिड सिस्टम ज़्यादा क्यूँ बिकता है? (Why Off-grid system sells more?)

ग्राहक कौन से सोलर सिस्टम ज़्यादा जल्दी ख़रीदता है? (Which systems customers easily buy?)

डीलर प्राइस, Minimum कस्टमर प्राइस और प्रॉफिट मार्जिन की जानकारी (Dealer price, Customer Price, Profit margin details)

कौन से सोलर सिस्टम से कितनी कमाई? (Estimated income from every solar system?)

स्टॉक ख़रीदने का डिसिज़न कैसे लें? (How to decide about buying Stock for business?)

सोलर के विभिन्न मॉडल की तकनीकी जानकारी (Technical information of all solar models)

इन्स्टलेशन और सामान की लोडिंग अन्लोडिंग के बारें में ज़रूरी जानकारी (Information regarding installation and Warranty terms)

मार्किट में अपना बिज़नेस प्रमोशन कैसे शुरू करें? (How to start your promotion and business activity?)
Student Ratings & Reviews
Very informative training for those who want to start solar business. Thankyou
Thank you for the excellent training session, please send the google enquiry form link
The training programme is very good but if you show the full process of account creation on Whatsapp Business app, It\'s more better .